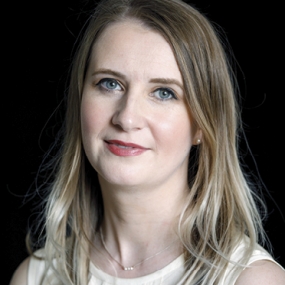 Dr Sarah Muldoon
Council Member
Qualifications
MBChB MRCP FRCA
Term of office on Council
March 2019–2023
Hospital
National Hospital for Neurology and Neurosurgery, London
Biography
Dr Sarah Muldoon graduated from Glasgow Medical School in 2007, and stayed in the West of Scotland for foundation training. After a brief spell in Australia, she moved to London in 2010 as an Emergency Medicine trainee but was easily corrupted and switched to Core Anaesthetic Training in 2012. Sarah has stayed in the South East London rotation since, although she has ventured north of the Thames this year for a Fellowship at the National Hospital for Neurology and Neurosurgery. Sarah's clinical loves are neuro, airway and paediatrics, and she enjoys being faculty on a variety of courses, particularly for Novice Anaesthetists and the Resuscitation Council.
Sarah got involved in trainee representation as a core trainee, eventually becoming co-chair of the London Academy's Trainee Rep Group. This gave her a real insight into the amount of advocacy our consultants do for us behind the scenes – no matter how maligned anaesthetists in training feel, she believes if they constructively present problems, someone in the training structure will do their best to get to the root of the issue and do something to mitigate it.
She has always felt the College was attuned to the issues affecting anaesthetists in training, and has shown other bodies how this should be done. Sarah is very proud and really grateful to have the opportunity to sit on College Council, and hopes this enables her to both represent views and seek solutions to some of the challenges anaesthetists face.

Register of Interests
Member of British Medical Association
association of anaesthetists
difficult airway society
neuroanaesthesia and Critical Care Society of Great Britain and Ireland
resuscitation council instructor in ALS and and EPALS.
national training number in anaesthesia in the South East London School of Anaesthesia, currently employed in an OOPE post as a Clinical Fellow in Neuroanaesthesia at the National Hospital for Neurology and Neurosurgery, London.