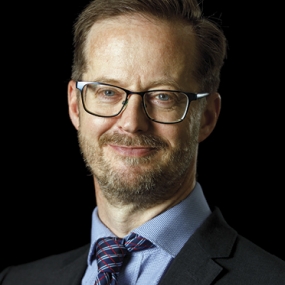 Dr Hamish McLure
Co-opted Council Member representing Clinical Directors
Qualifications
FRCA
Term of office on Council
2019-2022
Hospital
St James University Hospital, Leeds
Biography
Dr Hamish McLure was appointed to a Consultant Anaesthetist post at the Royal Marsden in 1999, then moved to St James's Hospital in Leeds in 2002, starting in clinical management in 2006. In 2010 he was appointed to the Clinical Director role for Theatres & Anaesthesia across the Trust. His responsibilities included: managing a budget of more than £80 million and providing leadership for 220 anaesthetists and 750 theatre staff through clinical service reconfigurations, theatre improvement programs and a wide variety of workforce crises, including the suicide of colleagues, loss of a significant proportion of trainees as well as shortages of consultants and theatre staff.
Hamish stepped down from the Clinical Director role in 2017 and in 2018 took on roles in appraisal as Trust Medical Appraisal Lead looking after almost 1400 doctors, and as a Regional Medical Appraiser, appraising Responsible Officers in organisations around the north of England. He was appointed Deputy Chair of the RCoA Clinical Director's Executive Committee in 2015, then the Chair in 2019.
Register of Interests
Co-opted to Council of the Association of Anaesthetists of Great Britain and Ireland
Regional Medical Appraiser, NHS England (North) Regional Revalidation Team
Chair New Interventional Procedures Group, Leeds Teaching Hospitals NHS Trust.