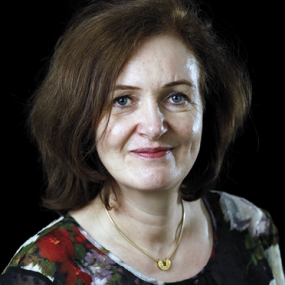 Dr Kirstin May
Council Member
Qualifications
Dr Kirstin May qualified in Germany in 1994 Med State Exam FRG, and then immigrated to UK in 1994 as a Staff grade, from 2003-2009. She has been Associate Specialist since 2009 at Oxford University Hospitals Foundation Trust. She has 15 years experience as recognised BMA representative at local and regional level from 2005, and is an appraiser at Oxford University Hospitals, Foundation Trust.
Term of office on Council
March 2015–2021
Hospital
Oxford University Hospitals NHS Foundation Trust
Biography
Dr Kirstin May began undergraduate training in Germany, moved to the UK and worked in different training posts in the South East. After initial training in general medicine she changed her career path to anaesthesia. Since becoming a Council member in 2015, Kirstin has been involved in a number of College committees including:
SAS committee (chaired between 2015- 2018)
CPD Board
Education and Events committee
Equivalence Committee/Assessor 2015-2018
Patient information
Communication, Policy and External Affairs Board (chair since 2020)
GPAS Editorial Board. Regular contributor to RCoA Bulletin
Nominations Committee (chair since 2019)
Clinical Quality and Research Board
Dr Kirstin May has also been involved in the College Strategy and Governance Review and ensures SAS anaesthetists are represented and involved as equal partners in every area of the College.
Specific areas of work include:
Work on 'Securing our workforce'
2018 RCoA call for re-opening of Associate Specialist Grade.
Regular SAS meetings during College events since 2015
'New to the NHS' programme for SAS doctors
Organized national SAS conference in 2018 for AoMRC and RCoA
Elected Chair of Academy of Medical Royal Colleges SAS committee 2016-2019
Worked with HEE, NHS Employers, BMA, AoMRC and GMC on 'SAS development guide' 2016 and 'Maximising the potential' in 2019
Worked with GMC on first SAS/LED survey 2019
Kirstin aims to be a role model for SAS and immigrant doctors, showing SAS as a positive career choice and able to offer competent leadership.
Register of Interests
Member of British Medical Association
Member of Association of Anaesthetists